A ceremony of homage
Every year on August 31, the 1942 Strike is commemorated at the National Strike Monument in Wiltz. This ceremony pays tribute to the men and women who demonstrated against the German occupation on that day.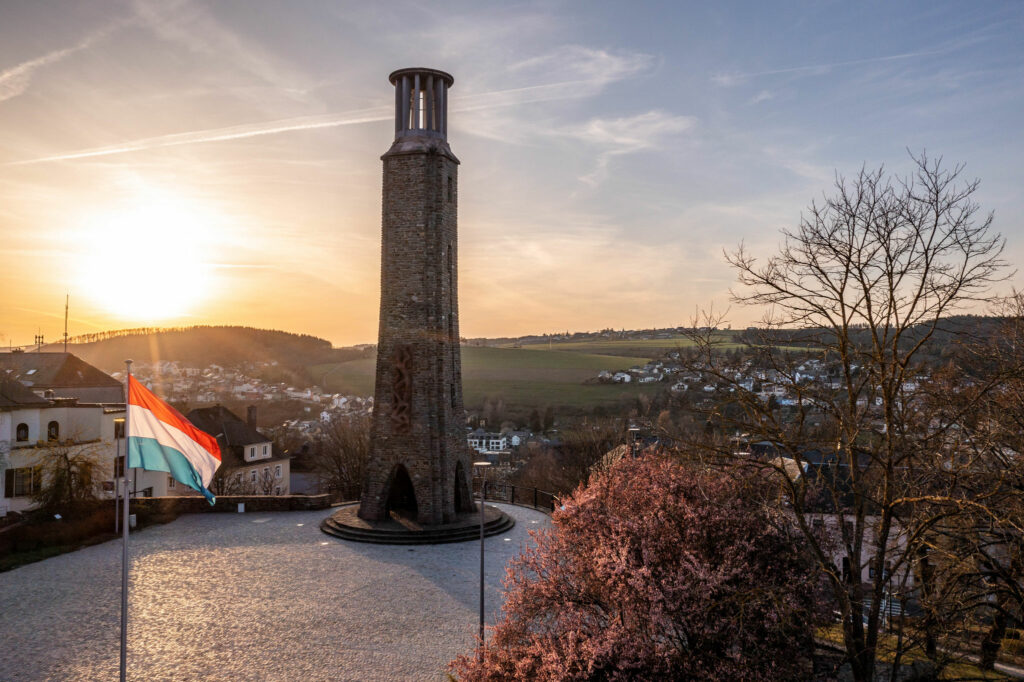 The Luxembourg resistance
In 1940, Luxembourg was placed under German occupation. Therefore, the inhabitants had to behave like Germans and cooperate. Nevertheless, in August of the same year, the pin war was launched (Spénfleskrich). Luxembourgers showed their anger by wearing pins with patriotic motifs.
In May 1941, the Reichsarbeitsdienst (RAD) became compulsory for young Luxembourg men. This German organization prepared men and women for military service and to be "good Nazis." Then, in June, Germany attacked the Soviet Union. The inhabitants still resisted, but the Nazis began cracking down on the dissent: the first death sentence was pronounced.
In August 1942, the government forced young people between 18 and 22 to fight against the Allies. This led to a revolt of the Luxembourg citizens. On Monday, August 31, the strike broke out. People in different cities across the country refused to work, and pupils refused to go to school. In addition, hundreds of strikers marched in the streets to show their rebellion. Nevertheless, these revolts have had severe consequences. Most of the strikers were arrested and deported to concentration camps or directly shot.
A monument in Wiltz
A few years later, in 1969, the Minister of the Interior, Mr. Eugène Schaus, decided to build this monument. This choice was not insignificant because it was here that the movement began. The 23-meter-high tower imitates the appearance of a lighthouse. Underneath, a crypt has been built.
On August 31, 2022, we invite you to celebrate the 80th anniversary of this strike. A commemoration will take place to honor our courageous citizens and the solidarity of the Luxembourg people during the German occupation.