Dive into the heart of the Second World War by crossing the Path of the Passers. This guided tour retraces the trail of the Luxembourg resistance fighters and others who refused to be drafted by the German army. Walk in the footsteps of these heroes who undertook a perilous journey to Belgium. This trail is highlighted with explanatory boards that will allow you to better understand the historical context and the routes taken.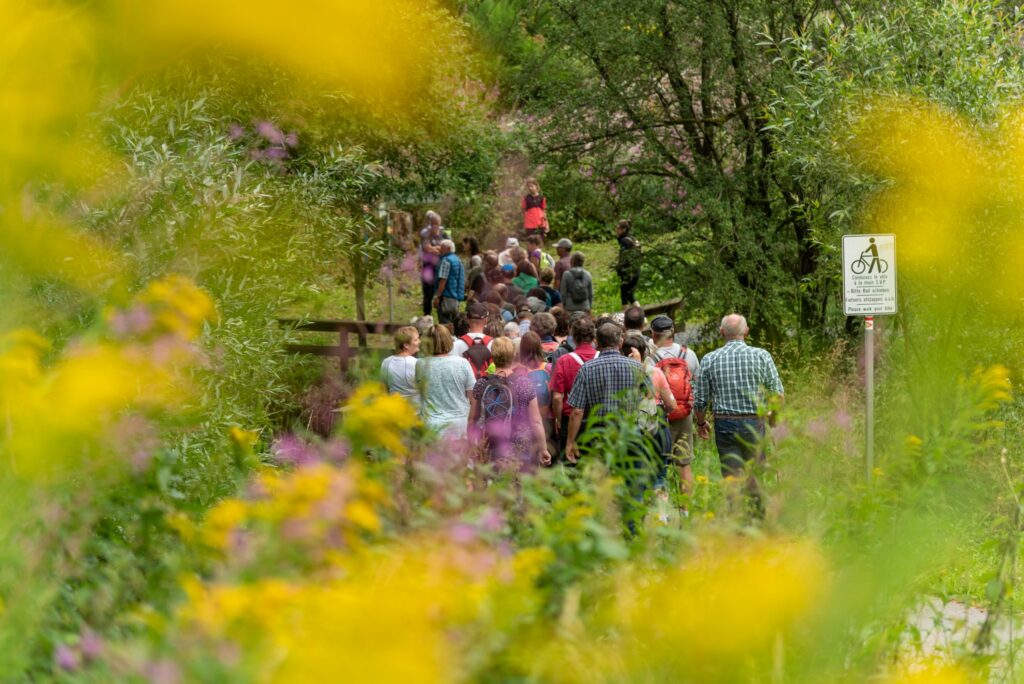 Two circuits are available that deal with different themes. First, the Pathway of the Passers North focuses on the borders and paths used by the passers. The second itinerary, the Path of the Passers South, tells the story of the resistance in the village of Sassel.
We suggest a guided tour on Sunday, July 31 at 10:30 am to discover them.
For those who are not available, don't panic! Other dates are scheduled on Sundays, August 7, 14, 21, and 28, 2022, at 10:30 am.
If these dates do not suit you, we suggest you take advantage of an interactive hike with the Eislek application. Throughout your walk, you will receive interesting information, stories, and testimonies in the form of videos and audio. Enjoy an immersive journey that takes you through history.
For more information, please visit this site.