To discover in Hosingen
From March 2021 until October 2022, the exhibition Our Common Heritage will travel throughout the Land of Memory. The exhibition aims to highlight the common past of a Europe united by this shared history.
The content of the visit
This is an original and unique exhibition that traces the history of the cross-border territories of the Land of Memory, from the Belle Époque to the creation of modern Europe. It was conceived with the perspectives of partners from four countries: a great example of cross-border cooperation!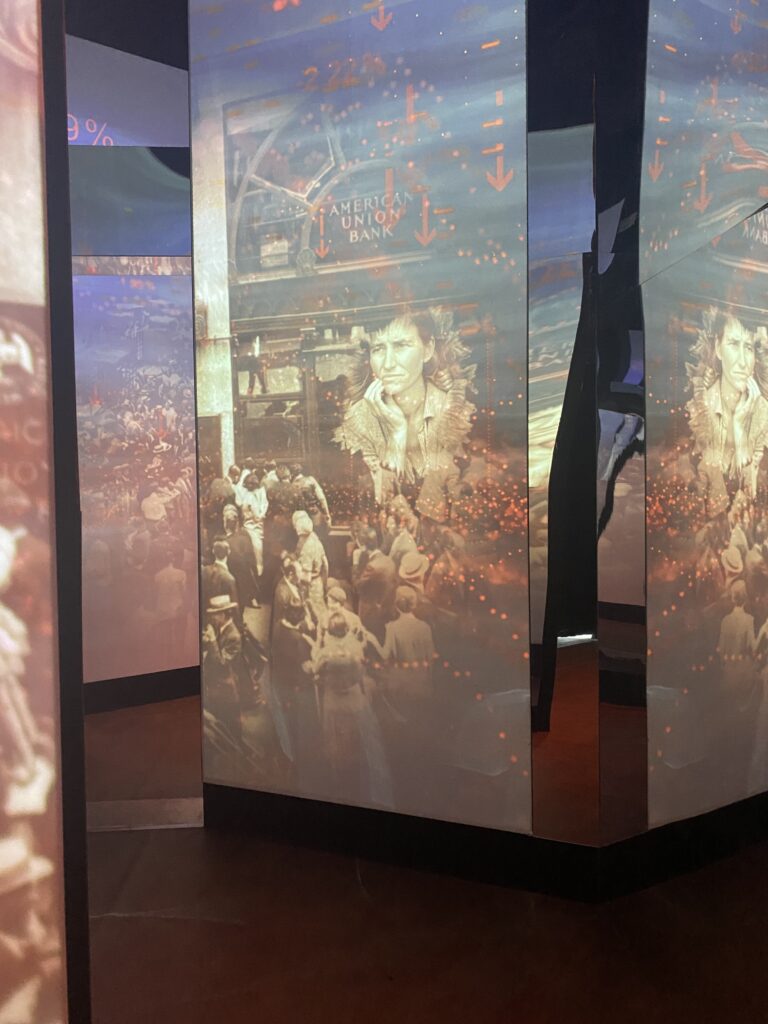 Our shared history is presented through a spectacular and immersive experience in a container filled with five giant photo albums that relate the lives of civilians through five periods of the 20th century. A visual and audio journey into the heart of history!
The uniqueness of this exhibition is all thanks to you! If you have photos or family testimonies dating from the two world wars, this is the ideal place to share them and keep their memory alive. You can send them to us via the Land of Memory exhibition website. The participatory aspect of the exhibition, thanks to the collection of family archives, gives it an intimate and personal dimension.
Take your students on a journey through time
Our Common Heritage is aimed at the general public and can interest young and old alike. However, special attention is given to students in the Greater Region.
The exhibition provides a pedagogical guide and questionnaires for teachers. These tools allow students to understand the topics discussed in a fun and participatory way. The students are directly involved, which makes them want to discover the past and their history.
The exhibition is entirely free. It is open on weekdays from 9 am to 5 pm and on weekends from 10 am to 5:30 pm.