To discover in Blegny-Mine
Since March 2021, Land of Memory's travelling exhibition "Our Common Heritage" has been touring the Greater Region to help you discover the shared history of our territories from the period before the First World War to the creation of Europe. In this exhibition, the memories of the population are finally honoured and presented. The exhibition is free and open air, open from 9am to 5pm on weekdays and from 10am to 5.30pm at weekends.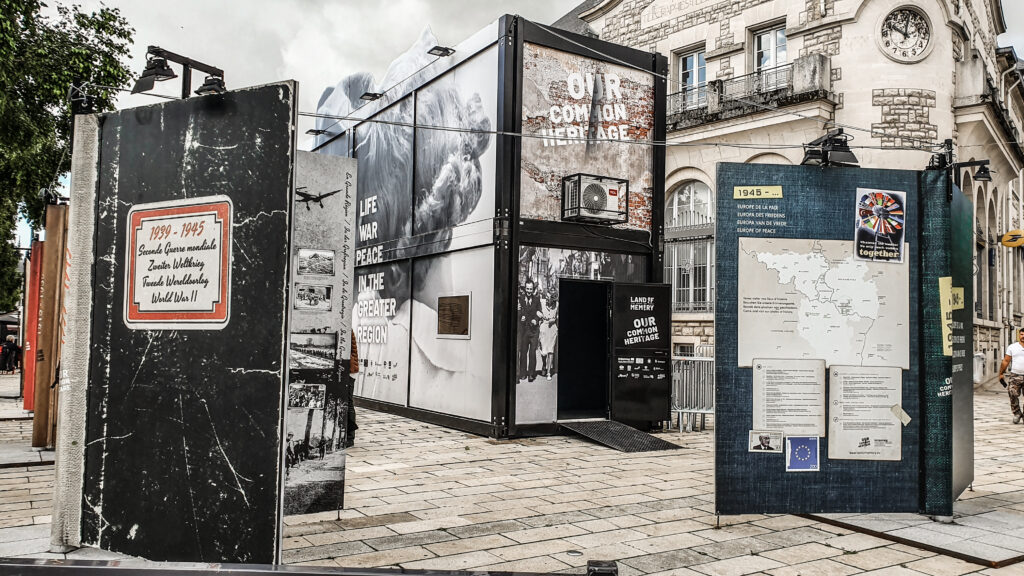 An exhibition rich in emotions
The Our Common Heritage exhibition highlights the testimonies and memories of the population of the Grande Région (the cross-border region between France, Belgium, Luxembourg and Germany). It is a very emotional way to discover the stories, photos and letters of civilians and soldiers who lived through these terrible events in the 20th century.
This travelling exhibition is set up in an original space, made of two containers converted into a beautiful exhibition room. The visit is aimed at all ages, but particularly at young people and school organisations. The visitor is immersed in the era with moving images and sound effects to feel the events and live a unique experience.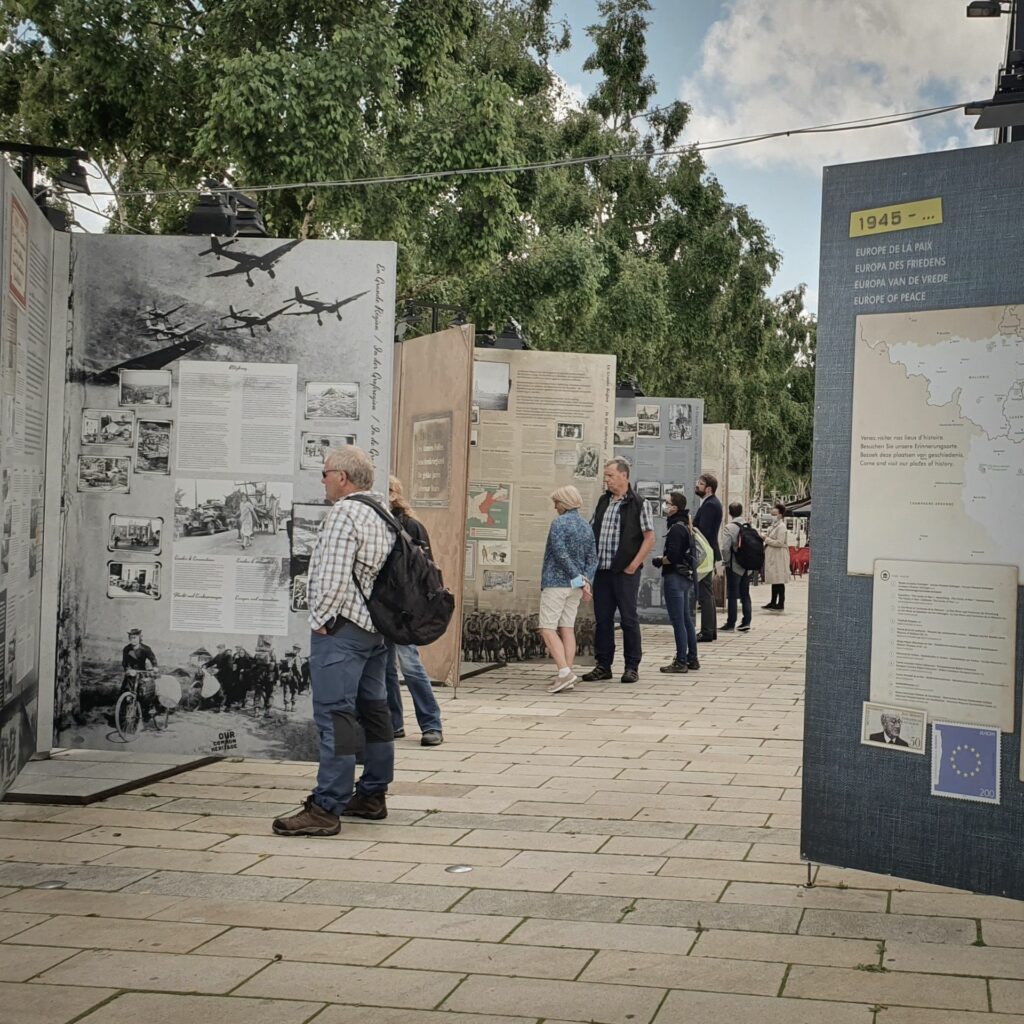 Anyone can share their family photos from the two world wars, adding stories and comments, on the Land of Memory exhibition website. In this way, new memories are regularly added to the exhibition to be displayed on the giant photo albums of the event.
After two months in Saarbrücken, the exhibition will move to Blegny-Mine from 17 March to 14 May 2022, and then to Spincourt from 20 May to 9 August 2022.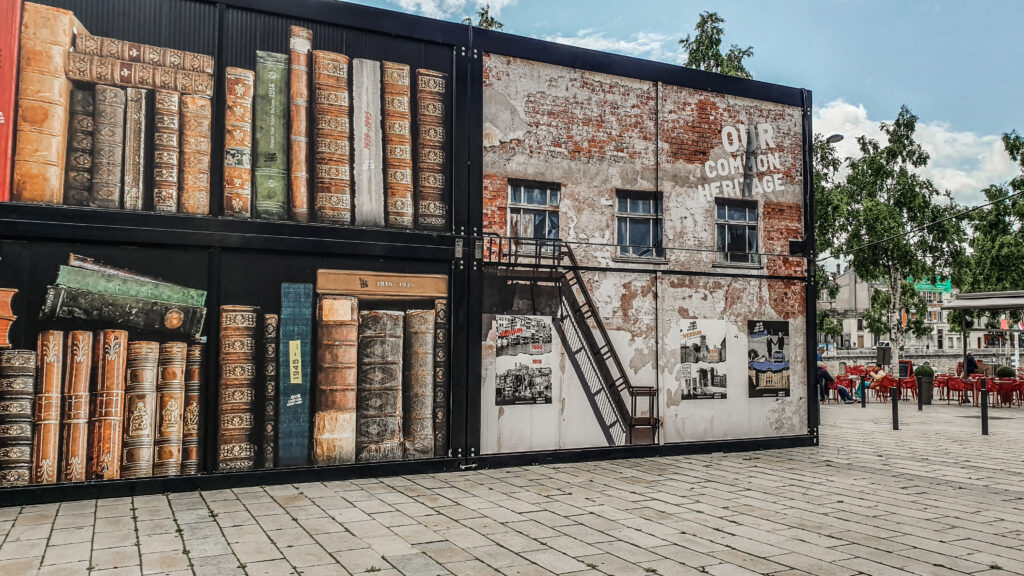 Why not combine a visit to the exhibition with a discovery of the sites of remembrance close to the city of Liège: the Fort de la Chartreuse, the Cité Miroir and the Henri-Chapelle American Cemetery.