There's so much to discover in Spincourt
Since March 2021, the exhibition "Our Common Heritage" changes location every four months to be shared throughout the territory of the Land of Memory. The collection is currently being hosted in Spincourt!
As the exhibition is mobile, you will find two containers that have been converted into an exhibition room, as well as a part of the exhibition in the open air. This original setup offers a unique experience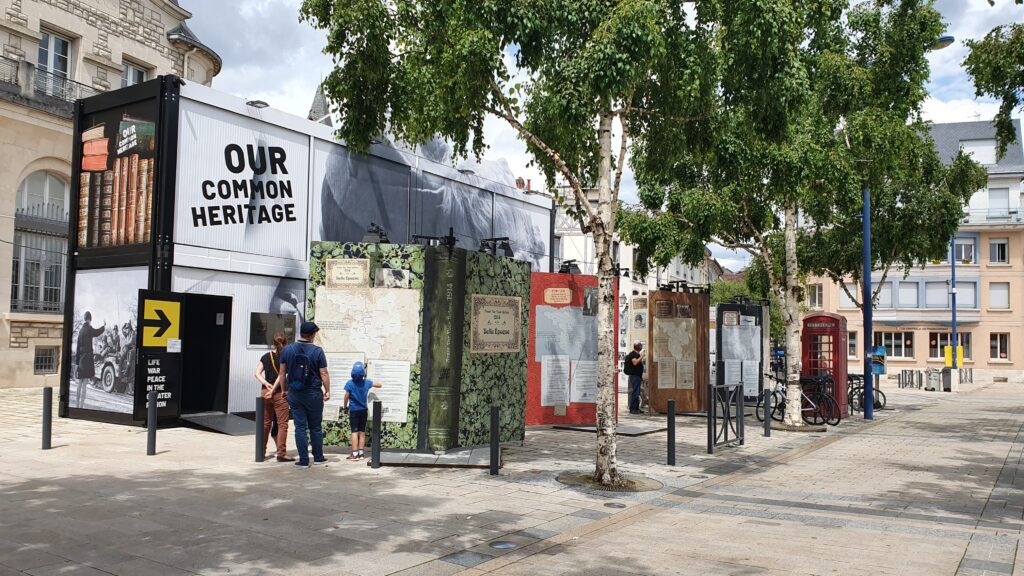 The content of the visit
During your visit: photos, letters, and stories of civilians and soldiers will be presented to you, helping you dive into the past and share their personal experiences and emotions.
Some images are in motion for an amplified immersion, and sound effects will accompany you during your visit. Do you have family photos from the two world wars? Don't hesitate to send them to us via the Land of Memory exhibition website. Your sharing will allow us to enrich the event and pass on these precious memories
As a reminder, the exhibition is open-air and totally free. It is open from 9 am to 5 pm on weekdays and from 10 am to 5:30 pm on weekends.