A scooter adventure in the heart of history
Starting from the Verdun Memorial, several scooter tours are offered to discover the battlefields uniquely while enjoying the magnificent Meuse region. This unique experience plunges you into the past of the city of Verdun by traveling through the very places where the action took place.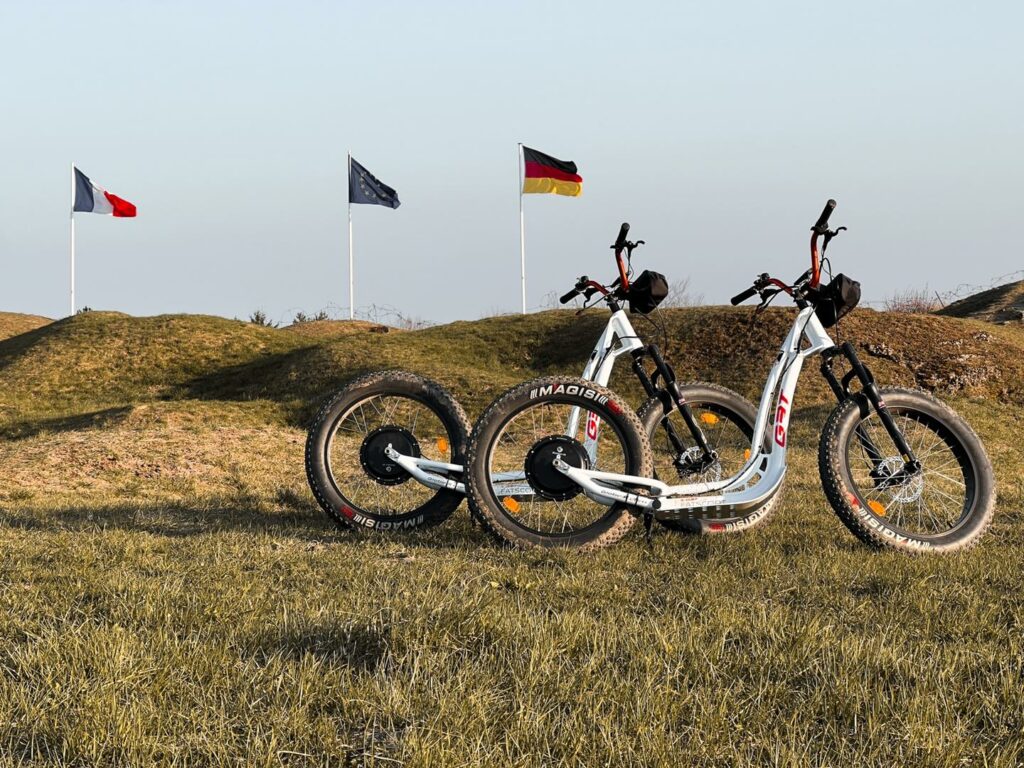 This initiative was organized by two young people in their twenties who decided to launch Wild Riders. Deeply committed, the brand donates 1% of its annual income to local and international associations that support the environment. Their idea is to use scooters to encourage sustainable tourism. At the same time, it gives (or gives back) the taste of discovering history to a broader public.
From 25€ for 1 hour, these all-terrain scooters offer a moment of fun and discovery to experience with family or friends! It's a great way to revitalize remembrance tourism.