The Panther tank, which left for major renovations, returns to Houffalize! It bears witness to a terrible past but also to moments of solidarity that the people of Houffalize remember.
Civilians in the Battle of the Bulge
Some small Ardennes towns such as Houffalize, La Roche and Manhay were at the centre of road junctions. They will therefore suffer particularly during the Battle of the Bulge.
This is the case of Houffalize located on the Bastogne-Liège road. It is an important crossing point with its bridge over the Ourthe which was used by the Americans and then the Germans on 19 December 1944.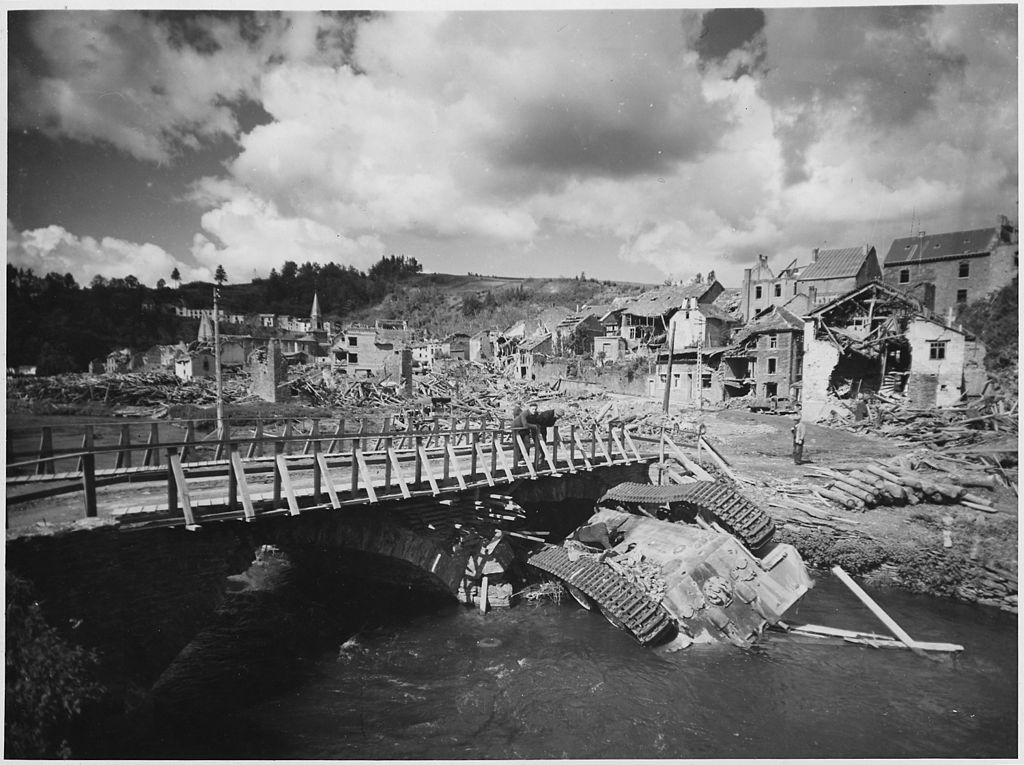 Houffalize was bombed several times by the Allies: on 25 December, then on the night of 30-31 January 1945, when the British air force destroyed the town to put an end to the German offensive. The civilian casualties were countless, 190 victims: old men, women and children lost their lives in these terrible explosions. Out of 346 buildings, 268 were totally destroyed and 78 badly damaged. In Houffalize, more than 1,440 people were affected.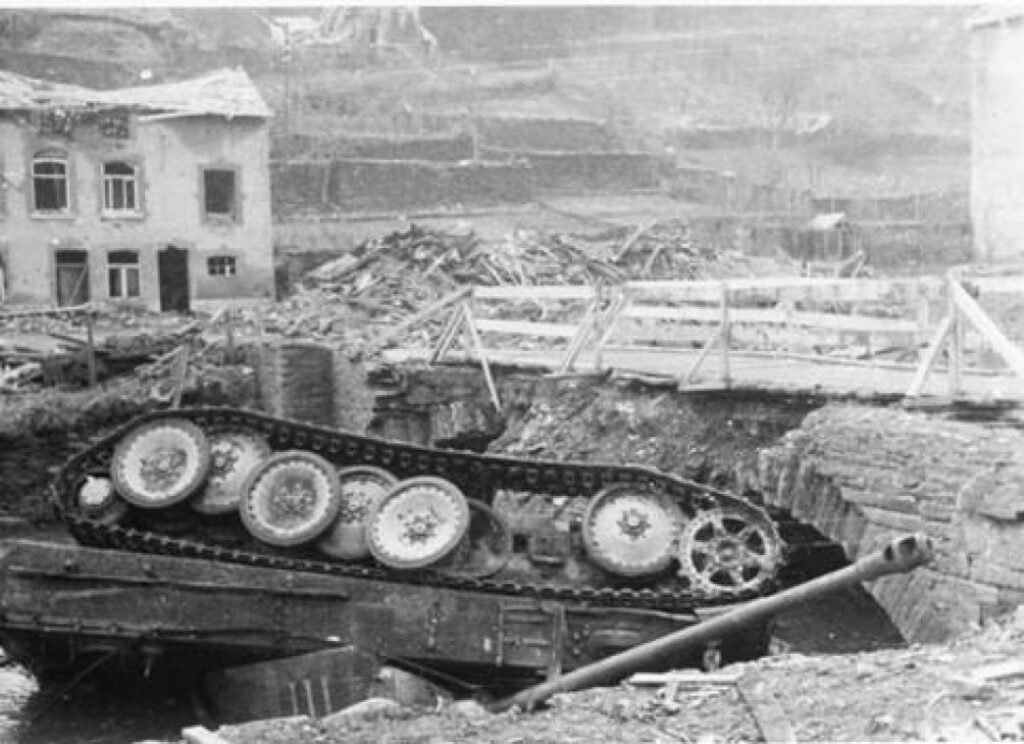 The enemy salient was destroyed on 16 January 1945 when two American divisions joined forces.
The German tank
This Panther tank of the German 116th Armoured Division invaded the city on 19 December 1944. This old witness of rust and steel has become an emblematic object of the tourist city. In order to preserve it in the long term, the town called on experts from the War Heritage Institute of the Bastogne Barracks and a German company (Eugen KRINGS' company in Waldsolms). The three-tone camouflage paint and the correct markings will be carried out on site by specialists. The tracks will also be replaced on site.