The Myths of the First World War
"To the memory of the French soldiers who sleep standing with rifle in hand in this trench – from their brothers in America." This is the inscription in front of the Memorial to the Battle of Verdun in the ghost village of Douaumont.
The monument was financed by a wealthy American banker, George T. Rand, who was moved by the famous legend that the place inhabits. French soldiers were said to have died and were then buried, standing with weapons in hand, killed by enemy shells. The Bayonet Trench is one of the myths of the First World War. It was classified as a historical monument in 1922 and considered a national memorial site in 2014.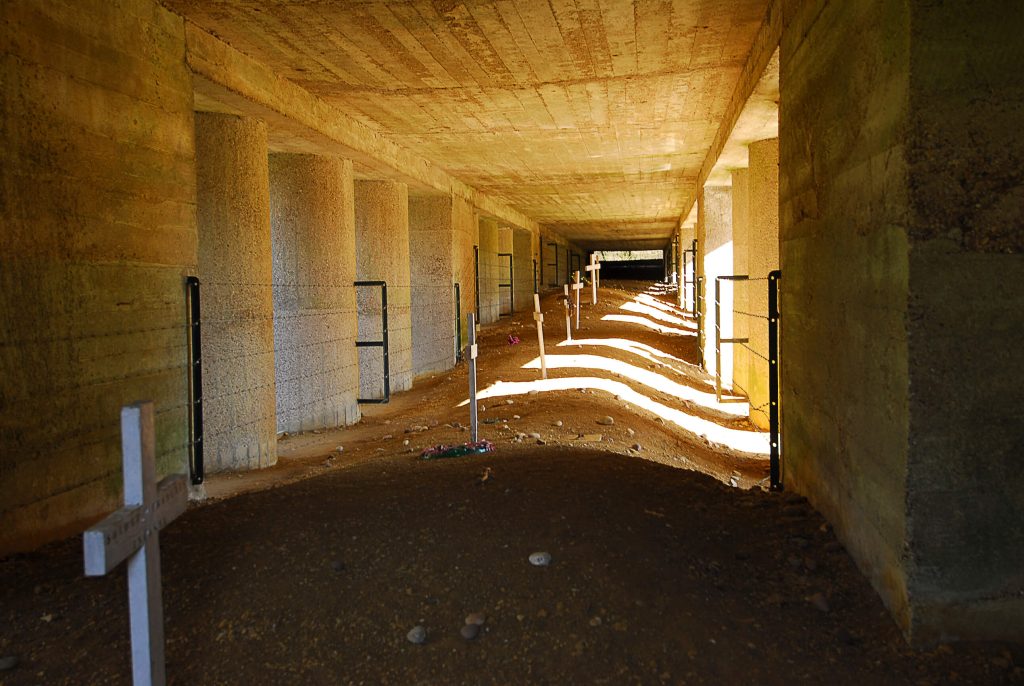 After the war, excavations led to the discovery of 21 bodies of French soldiers. Fourteen were identified and buried in the Fleury Cemetery before being moved to the Douaumont Ossuary. The other seven bodies, which remain unknown, were reburied in the "Bayonet Trench."
For many, the myth persists, and for others, it is questioned. In particular, because none of the bodies were found in an upright position. Whatever the case, the legend of the "Bayonet Trenches" shows above all the extent to which the Great War has left an indelible mark on the collective imagination. As the bloody conflict of the Battle of Verdun drew to a close, minds quickly imagined glorious stories in which brave young soldiers sacrificed themselves for the Fatherland.