The American Cemetary for airmen who fell in Belgium in 1944 and 1945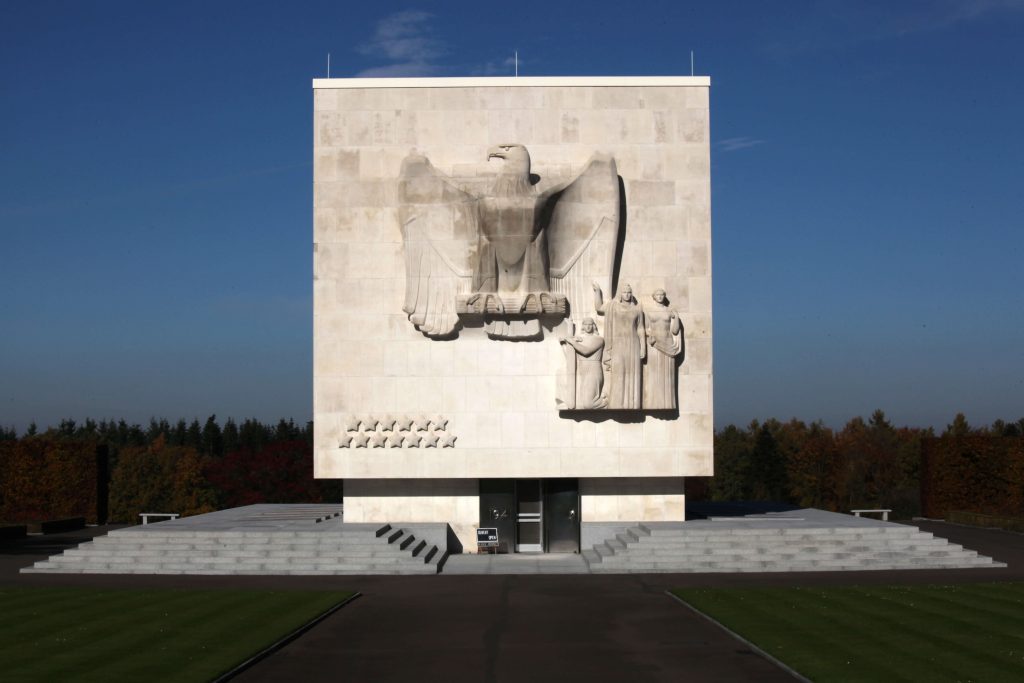 At the time of the war and immediately thereafter, the cemetery's site served as an identification center for the fallen.
Today, a stone memorial with a giant American eagle has been constructed. Inside the cemetery is the Chapel. It consists of three colossal marble wall maps. The names of 463 soldiers never found are engraved on the outside of the memorial. The insignias of the major American units that fought in northeastern Europe are also depicted in mosaic.
A gift to the United States
The American Cemetery of the Ardennes is the final resting place of 5,328 Americans who died during the Second World War, 65% of whom were airmen of the US Air Forces. Their headstones are aligned in a Greek cross pattern. On their graves, one can read this strong message: "Here lies in honorable glory a comrade in arms known to God."
The Kingdom of Belgium offered the United States of America the American Cemetery of the Ardennes. Today, the American Battle Monuments Commission (ABMC), an United States government agency, oversees the cemetery.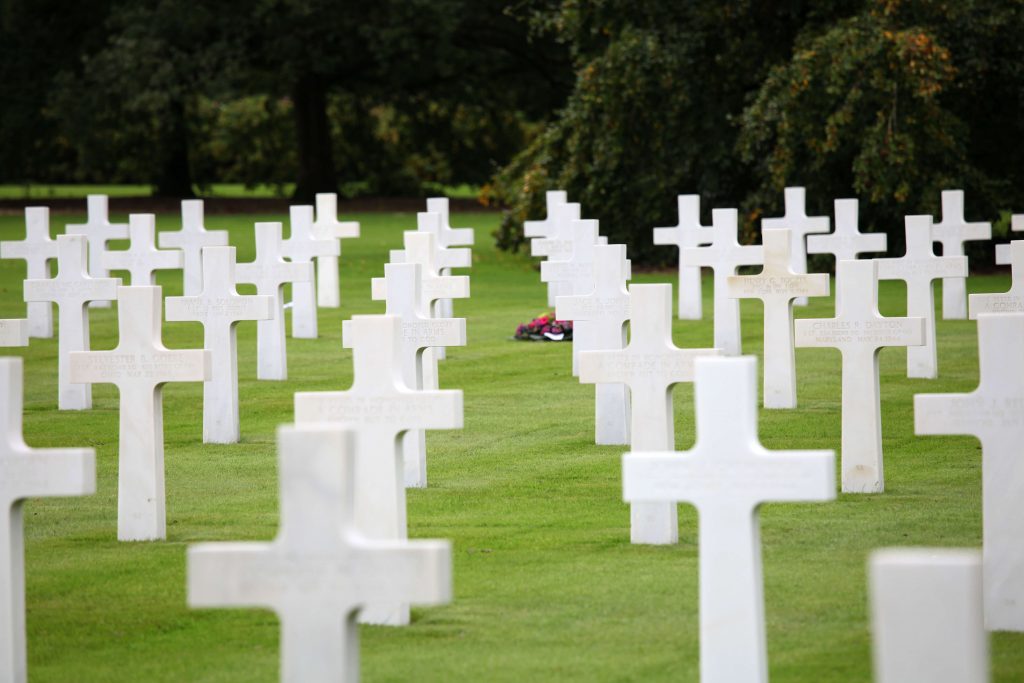 If you wish to reflect and remember the lives lost due to the horrors of the past, do not hesitate to visit the Ardennes American Cemetery and Memorial, a touching place full of emotion.