A place of rest and tribute to American Allied soldiers, including the famous General Patton
The Luxembourg American Cemetery is home to 5,070 service members. Most of these soldiers fell during the advance of the Rhine and the Battle of the Bulge, the bloodiest battle the Americans experienced during World War II. Today, they rest in a haven of peace.
Indeed, the cemetery is set in 14 hectares of woodland, with nine separate sections, four fountains representing the evangelists, different species of trees, beautiful beds of roses, and rhododendrons. This is truly an idyllic setting where nature surrounds us. This cemetery is notably the final resting place of the famous General George S. Patton.
There is also a charming chapel. It is adorned with a solid bronze door from the army cartridges, representing the military "virtues." Its sculpture in red granite was carved in four weeks by three sculptors. Inside, four mosaic angels support the dove of peace, and sublime stained glass windows salute the sacrifice of the soldiers who rest in the cemetery. Around the Chapel, a terrace hosts two pylons. They represent the operations carried out in Western Europe and those related to the Battle of the Bulge during the Second World War.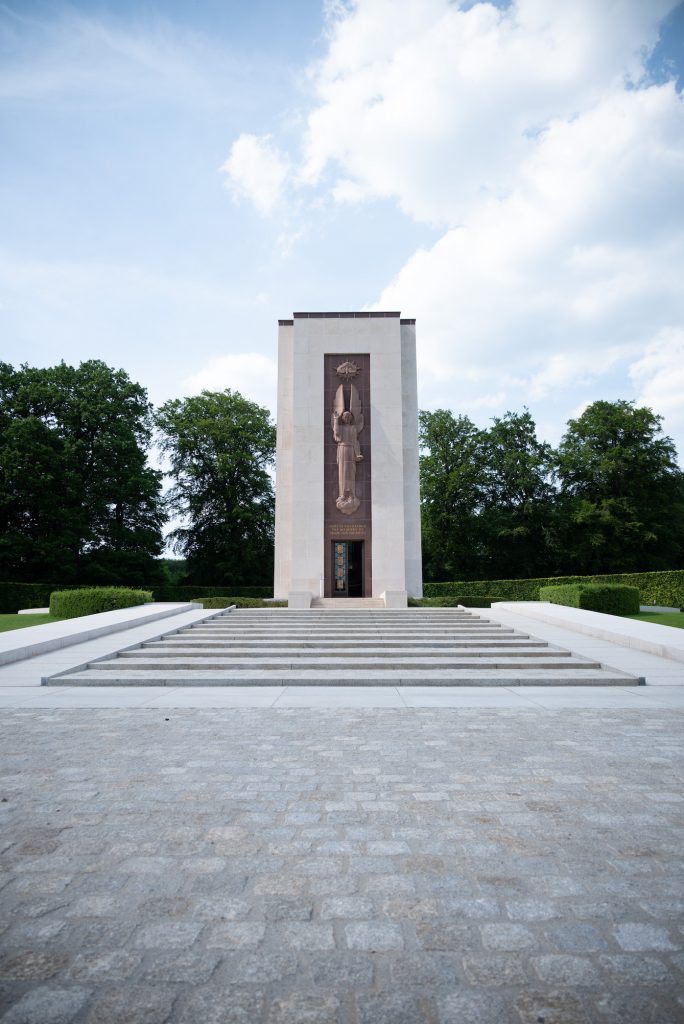 Let yourself be captivated by this cemetery built on December 29, 1944. A quiet place to pay tribute to American heroes, in a place of remembrance surrounded by nature.