A resting place for the American heroes of the Battle of the Bulge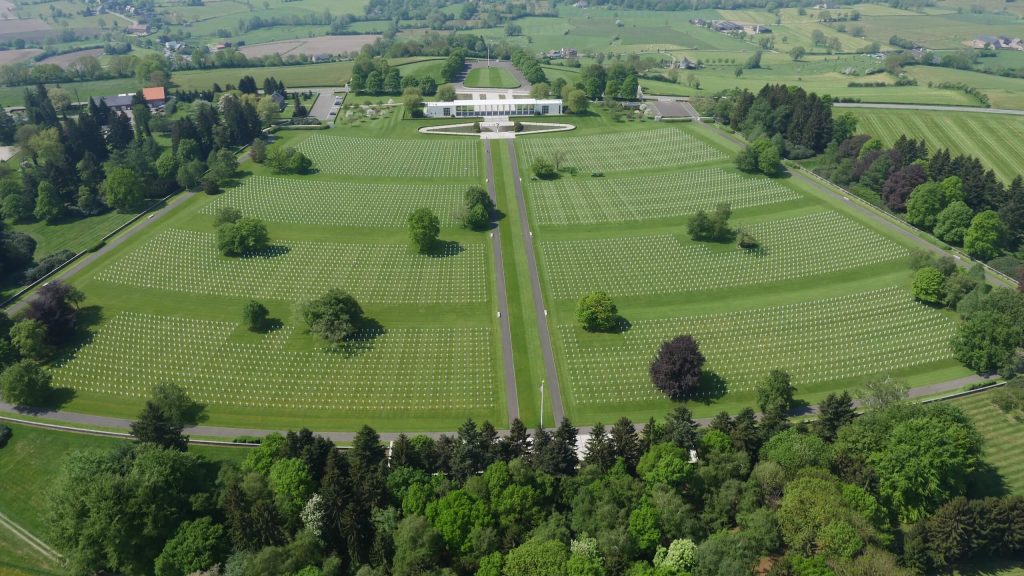 Created in September 1944 by the American army, the Henri Chapelle American Cemetery is the resting place of 7,987 American soldiers.It also lists more than 450 missing soldiers. Located in Hombourg, in the commune of Plombières, it covers an area of over 56 acres.
It is a place of remembrance for the men who died in combat during the Battle of the Bulge and during the advance of the First Army in the north of France, in Belgium, in the Netherlands, in Luxembourg, and in Germany. It is a unique military cemetery among all the ABMC (American War Memorial Commission) cemeteries. In fact, it served as a point of repatriation to the United States for all American soldiers who fell in Europe.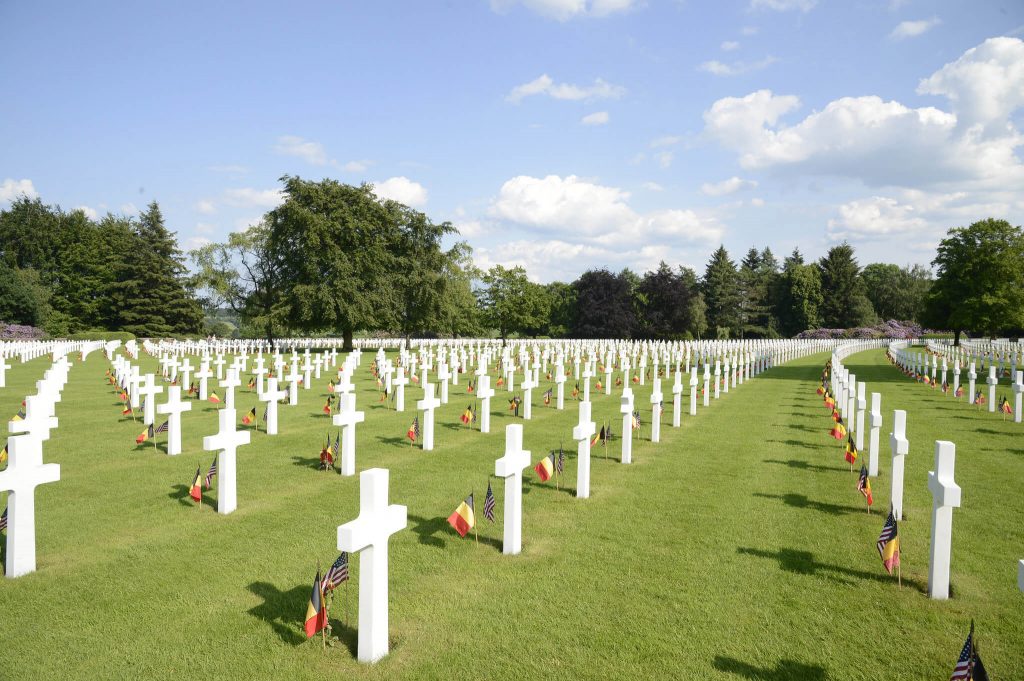 A fascinating history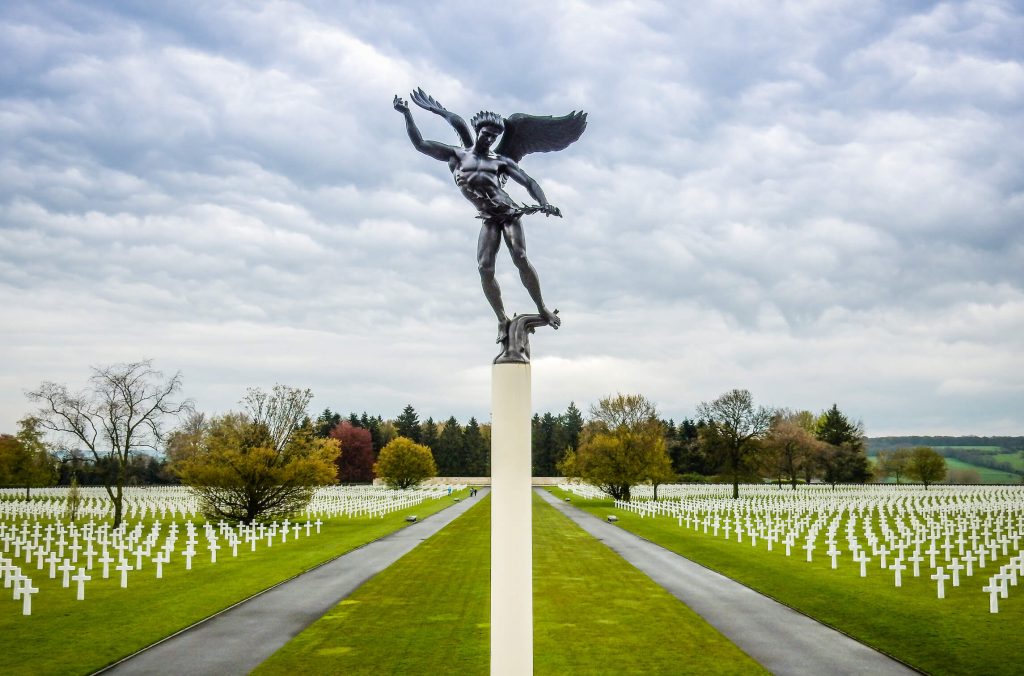 In the heart of the chapel and the visitors' room, large wall maps explain the offensives carried out by the Allies during the liberation of Europe. In addition, documentation and an interactive and educational video on the war and its terrible consequences are available to allow the visitor better to understand the history of this place of memory. From Friday to Sunday, explanatory panels about the soldiers' lives are posted on some of the graves during the summer. This gives us the chance to learn more about who they really were.
In front of the memorial, on the other side of the road, there is an esplanade. Thus, you can admire a splendid view of the Herve region.
Discover the variety of existing guided tours available
The Henri-Chapelle American Cemetery offers many guided tours and cultural interpretation tools articulated around different themes and adapted to different audiences.
From short 30-minute tours to 1-hour educational tours, to more traditional tours that can last from 1 to 2 hours, the cemetery's staff will help you discover the site in English and French 363 days a year.
Kids activity booklets are also available in the map room, and interpretive panels are available for self-guided tours every weekend from April through September.
The cemetery also organizes school tours tailored to help the younger generations connect with the site and history through on-site activities. The visits are different according to the school level and the age of the students.