Emerging recognition
Research is being done on the stories of families intimately affected by wars that generate brutality, sadness, and social crises.
These studies analyze the correspondence of the life stories of separated couples, of women enduring violence, absence, and death.
Researchers also address the history of "children of war" born during or shortly after the conflicts. For example, children conceived by love or from the rape of an enemy soldier (and "of women to boches") or allied (sometimes of color).
There are also the stories of children of prisoners taken to Germany or of workers requisitioned by the Obligatory Work Service. 
These "children of war" are victims of family secrets, heavy silences, abandonment, resentment, racist mockery, and sometimes even bullying and murder.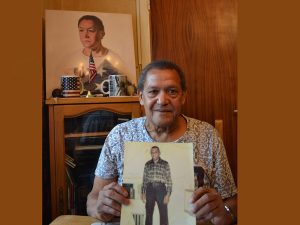 Many have embarked on a quest for identity, a problematic search conducted by discovering "a hidden letter, a forgotten photo, etc.". They find themselves thanks to various sources, oral and written, more and more often digitized: civil status registers, matriculation registers, military files and death records, reports, and interviews of witnesses. But also thanks to international associations (BOW: an international network of children of war) or appeals launched on social networks.
In addition, multidisciplinary scientific studies (archaeological, anthropological, and genetic identification) have been conducted following the discovery of soldiers' remains. This has made it possible to unravel the mysteries of the unknowns uncovered, whose history can be traced through associated objects (jacket buttons, identity plates, bracelets, and engraved watches) and through molecular analysis (ancient DNA) of bones, teeth, hair… or even the oral condition.