A fort preserved from the two wars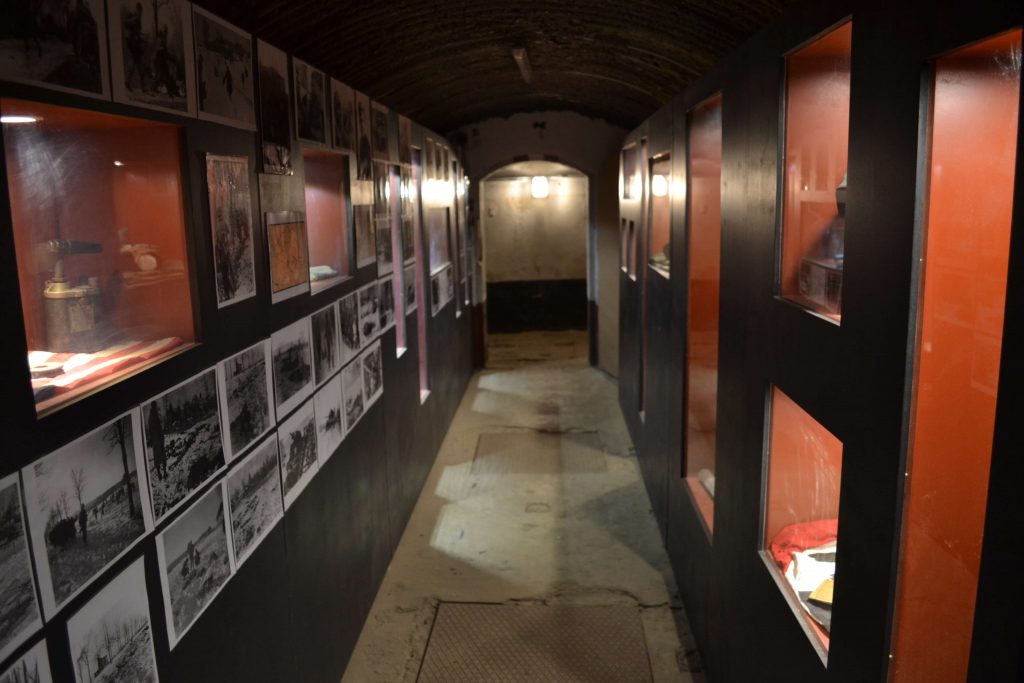 Fort Embourg was built between 1888 and 1892 under the orders of General Brialmont. The latter was also the initiator of the 12 other forts making up the Fortified Position of Liege (P.F.L.). This fort differs from the surrounding forts due to its rectangular shape and location. Fort Embourg overlooks the valleys of Ourthe and Vesdre.
During the First World War, Fort Embourg, like the rest of the P.F.L., was the target of heavy German bombing. Following an aggressive assault and bombardments, which lasted for 30 hours between 12 and 13 August 1914, the fort was captured. Thus, it remained occupied by the Germans during the rest of the conflict.
During the inter-war period, the fort benefited from a few upgrades. Still, these could not prevent it from being the first defensive fort in Liège to give up its arms on 17 May 1940 during the Battle of Belgium due to fears of general asphyxiation after endless bombardments.
In 1946, the fort was acquired by a commemorative association that created a museum. Finally, in 1973, the fort was made home to a unique museum with an unprecedented collection of weapons, costumes, and equipment: a gold mine for enthusiasts!
Guided tours are given by history enthusiasts who enjoy sharing all their knowledge. They also share authentic accounts and precise explanations to bring history to life.