Living memory of Gaume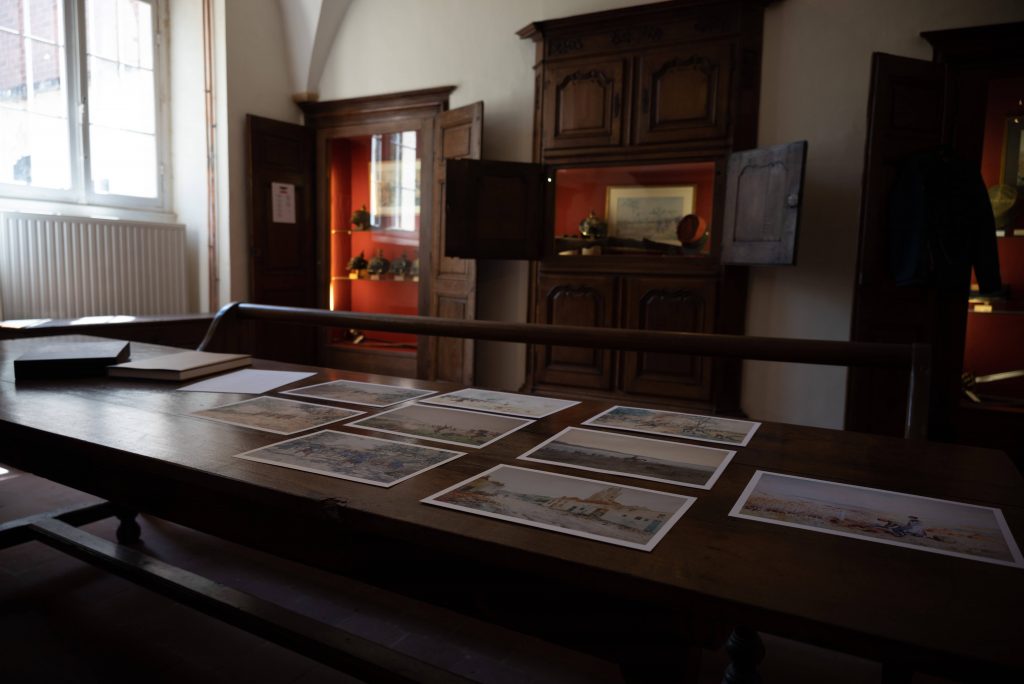 Created in 1939 under the inspiration of a local scholar, the Gaume Museum continues its mission. Its goal is to show visitors what makes the Gaume unique, its past, artists, and traditions. The museum is located in a former Franciscan convent from the 17th century. It has undergone many changes and expansions to enhance the multiple facets of this part of Belgian Luxembourg, which is known as the little Provence.
In the Gaumais Museum, you will find meticulously reconstructed bourgeois interiors, which provide a glimpse into domestic life in the past. Influential regional artists are also displayed alongside Roman and Merovingian art objects, antique furniture, craftsmen's workshops, and industrial cast iron productions.
Nestor Outer and the Gaumais Museum
A child of Gaume, the artist Nestor Outer learned his trade as a painter in Leuven and then in Brussels, in the studio of the master of Belgian orientalism, Jean-François Portaels. His taste for travel and novelties led him to Paris, which at the time was teeming with leading artists and politicians (Gauguin, Utrillo, Toulouse Lautrec, Aristide Bruant…). He loved the intense light and exoticism that he sought in the Mediterranean, North Africa, the Near and Middle East.
The Great War surprises him in his home town, Virton. The first skirmishes and clashes between the French and the Germans, the terrified population locked up in cellars, fires, deportations and executions… These are the subjects that Nestor Outer deals with, as a true war reporter, and he bears witness to the first battles and the very hard life of civilians under the Occupation from 1914 to 1918. To do this, he uses both his talents as a painter and writer.
The museum's curator, Didier Culot, explains the artist's place in the exhibition: "Nestor Outer bears sensitive witness to all the facts, but also to all the human distress of civilians confronted with the horrors of war: he paints the first reconnaissance by the armies, their confrontations, the terror of the population locked up in cellars, the fires, the executions, the anguish of deportation. Around this work, a vast scenography highlights the life of the population under the occupation. Different themes are illustrated with original objects and documents such as: the resistance, rationing, the Gaumais at the front, children in the war, propaganda, deportation….".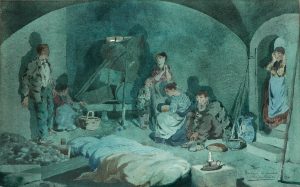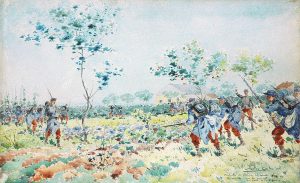 Some objects of the Gaumais Museum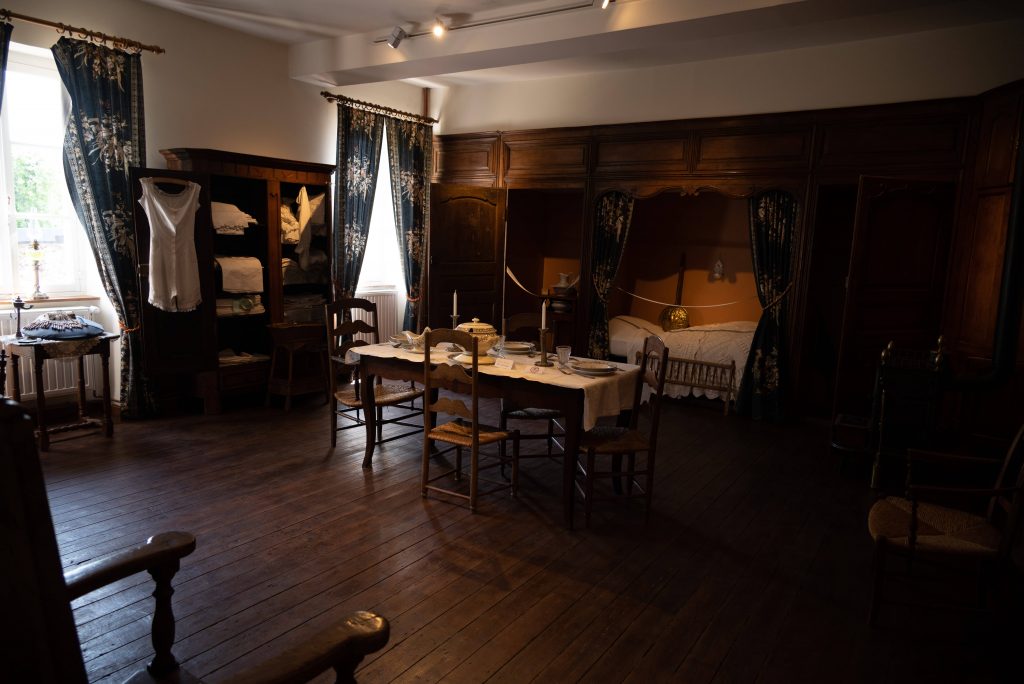 The museum is full of treasures, like a bronze Cupid, a rare sculpture of antiquity, and a statue of the Double Madonna, whose incredible history goes back to the 13th and 17th centuries. Also on display is the "Janus." It has become the museum's symbol, a two-faced rosary bead, and the famous Trevirian reaper. Interesting new temporary exhibitions complement the permanent collection.
The site also houses an extensive documentation center.