Memories of the Battle of Verdun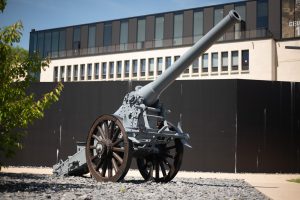 Renovated in 2016, the Verdun Memorial immerses us in the history of the Battle of Verdun.
Three levels reconstruct all the details of the battle. Discover fascinating stories told by the many objects, archival images, and testimonies that speak of the daily life of soldiers on the front, but also the strategies and issues that the battle represented.
On the first floor, we dive into the point of view of the foot soldiers. We relive through giant screens the physical, auditory, and psychological violence of the bloody confrontations. On the second floor, we discover the battle environment and the role of each person on site.
We learn about the unprecedented role played by the air force. Indeed, it was in Verdun that the first air battle in history took place. On the top floor, the terrace offers a panoramic view of the former battlefield. Multimedia terminals tell the story of the front. At the moment, various temporary exhibitions are also on display.
After the visit to the Verdun Memorial, you can enjoy a walk in the forest that surrounds the memorial. Scars caused by the fighting are still visible today. For the more curious, it is possible to book an educational walk in addition to the visit to the memorial.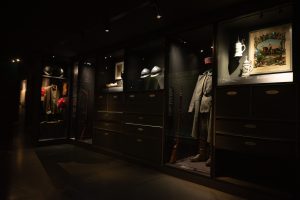 A small bonus of the museum: a virtual visit to the museum is available on the website, so you can still visit from the comfort of your own home!