A martyred city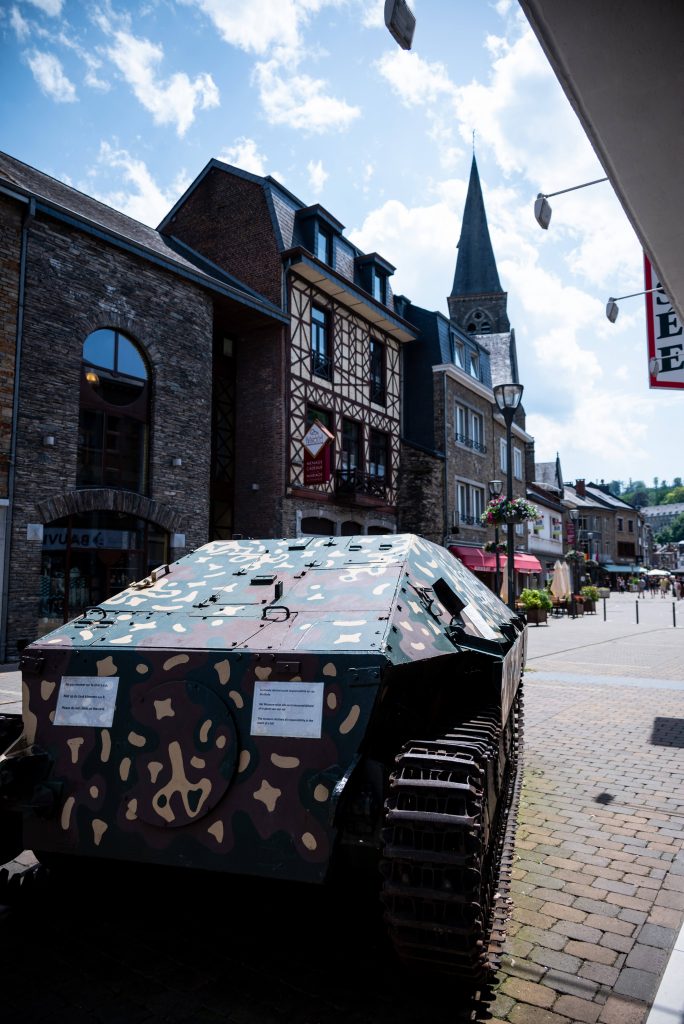 Today, the small tourist town of La Roche-en-Ardenne is surrounded by the Ourthe River. It is dominated by the ruins of a medieval castle that testifies to the location's historical importance. But in 1944-45, during the Battle of the Bulge, La Roche-en-Ardenne was almost 90% destroyed. More than a hundred inhabitants lost their lives. Following this tragedy, the city was recognized as a "martyr city" and received the war cross in 1951. Here, we can truly appreciate what the duty of memory means, which is why the Museum of the Battle of the Bulge was created. It presents objects that belonged to the occupying and liberating armies: German, American, and British.
Archival photos, an impressive collection of vehicles, heavy and light weapons, and uniforms donated by real veterans themselves plunge the visitor into the heart of the Second World War.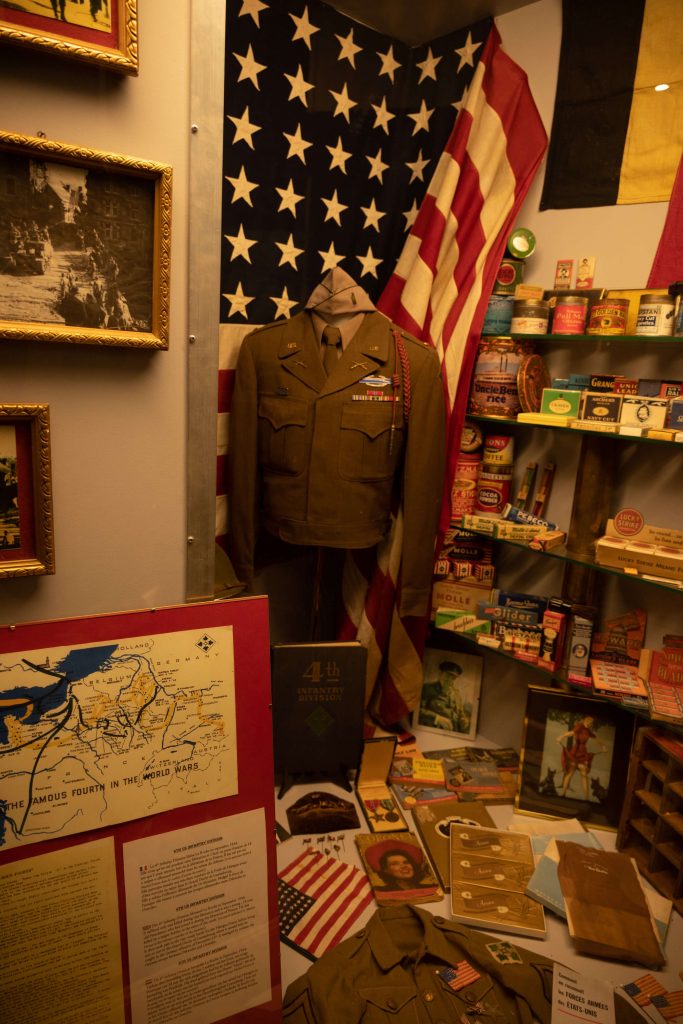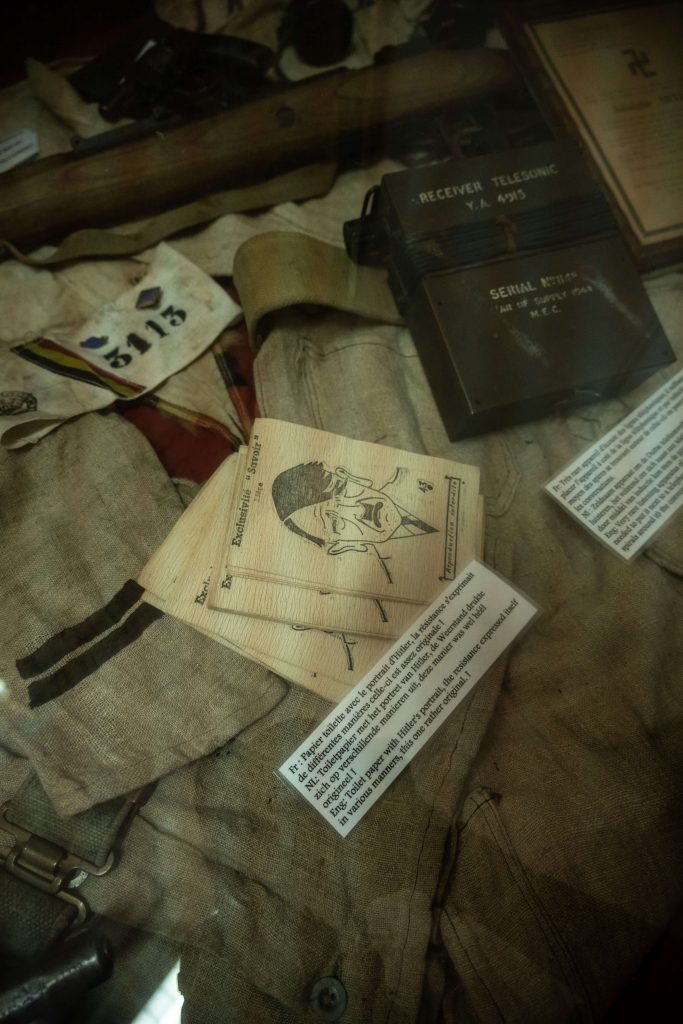 Recognition of the British soldiers
Another particularity of this museum is that it is the only one to dedicate a section of its space to the British army involved in the counter-offensive of January 45: English, Scots, Welsh, Canadians but also Belgians and French. Thus, the museum's mission is to emphasize the role played by the British during the Allied counter-offensive from January 3 – 16, 1945, and the liberation of villages on the left bank of the Ourthe.
Many objects and uniforms of British soldiers from the Second World War can be found here. For example, the beret of the green commandos in homage to the Chasseurs Ardennais or the uniform of lieutenant-colonel Cathaert of the 51st Highland Division, involved in the violent fighting of the first phases of the battle. In January 1945, the division and the rest of the 30th Corps attacked the northern tip of the German salient and joined the 84th US Infantry Division at Nisramont on January 14. The museum's involvement in recognizing the bravery of British soldiers has not gone unnoticed.
On a regular basis, veterans and family members visit the museum. Many of their stories can be found on the museum's website.
That's why the Battle of the Bulge Museum is a must-see during your visit to La-Roche.