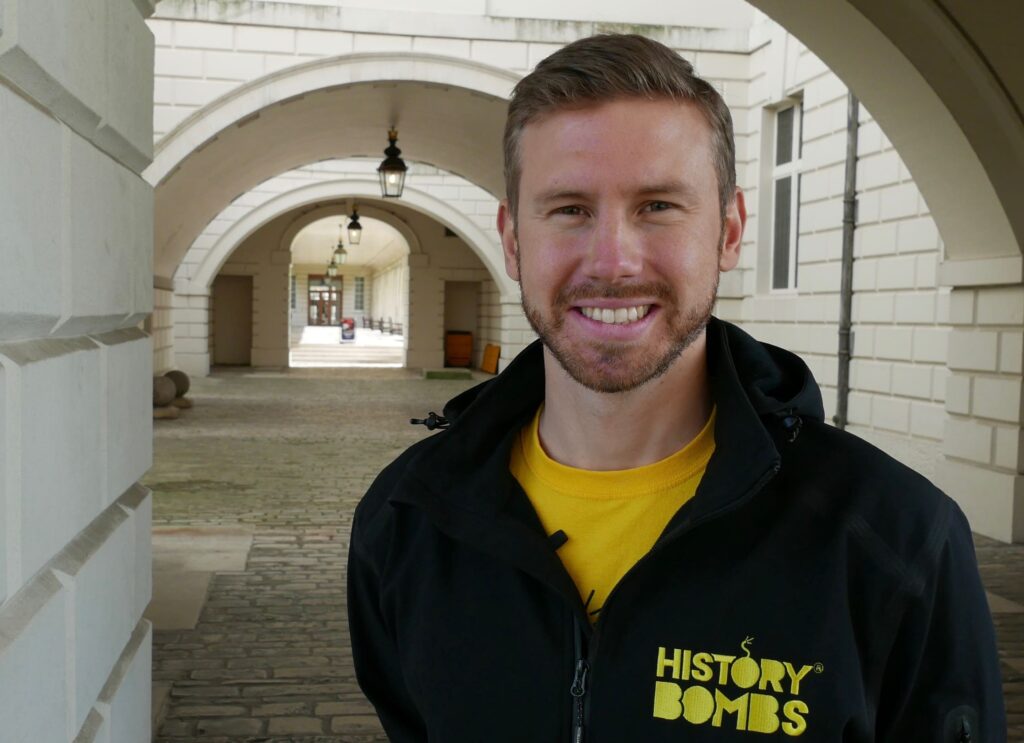 Chris shares stories about history with enthusiasm and passion on his YouTube channel "History Bombs" (161k subscribers). His videos appeal to a large international community. With his storytelling and expertise, he crafts creative and entertaining content to understand history without ever feeling bored.
The YouTuber recently visited the Land of Memory. He came to discover our many historical sites. A series of videos takes us with him on his journey of memory.
Chris Hobbs in Verdun
In one of his latest videos, Chris and his friend Tom show us the symbolic and strategic locations of the Battle of Verdun. We discover Fort Douaumont, Fort Vaux, the subterranean Citadel, and the Ossuary of Douaumont. This battle was one of the longest of the First World War. During 300 days, more than 40 million shells were launched. Today, it is estimated that about nine shells fell on every square meter on the ground of Verdun. The traces of these shells are still visible today!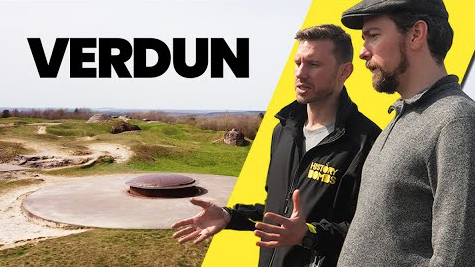 Chris Hobbs in Belgium
In his second video, Chris takes you to Belgium. You will learn more about the offensive launched by the Germans in May 1940 against the Fortified Position of Liège. The Fortified Position included more than 16 forts. In the video, you will discover Fort Eben-Emael and Fort Aubin-Neufchâteau. These were among the most critical targets during the attacks.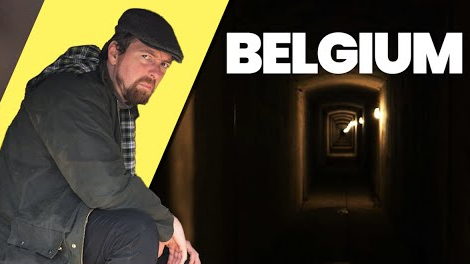 A new video focusing on the Battle of the Bulge will soon be released. We will tell you more soon…
Discover Land of Memory in podcast
And that's not all! The Land of Memory has decided to produce a series of 10 podcasts, translated into four different languages (French, English, Dutch, and German). Each episode deals with a distinct theme, but all follow a common thread to help us discover the events of our past. Chris Hobbs has lent his voice to the English version.
You will experience the adventures of the main character, who recounts the events unfolding right before his very eyes in the Land of Memory. These events take us on a journey through history during the 20th century. The narrator tells real stories whose traces can still be found in the sites of memory. You will discover, in particular, an episode dedicated to life in the trenches (14-18), another about the life of women during the conflicts, and on the exodus of 1940. There are also many more!
Podcasts are another way to transmit a message. Listening is a very personal experience, which gives the listener a stronger emotion. It is up to us to create our own vision using our imagination. The episodes will be released soon, throughout the summer.