Tribute to civilians and combatants of martyred cities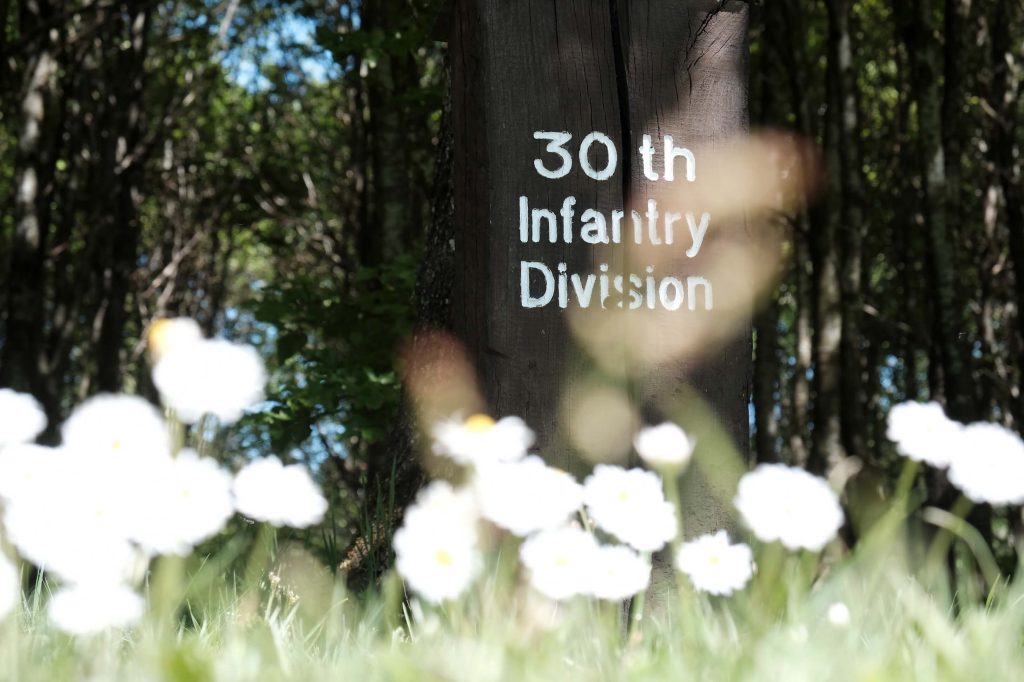 Near the village of Bizory, more than 4,000 trees were planted to pay tribute to the veterans of the Second World War. A nameplate is placed at the foot of each tree.
On June 11, 1994, the memorial site was inaugurated. American veterans returning for the commemorations were invited to the event out of respect and recognition. Moreover, continuing the work of remembrance, the city of Bastogne wanted to list, on new panels, the cities decimated in other wars in Europe. These cities are Verdun (France), Cuneo and Marzabotto (Italy), Wiltz (Grand Duchy of Luxembourg), Coventry (Great Britain), Kalavrita (Greece), Kragujevac (Yugoslavia), Volgograd (Russia), Warsaw (Poland), and Bastogne. Bastogne chose the walnut tree in reference to General McAuliffe's famous response, "Nuts" to represent its city.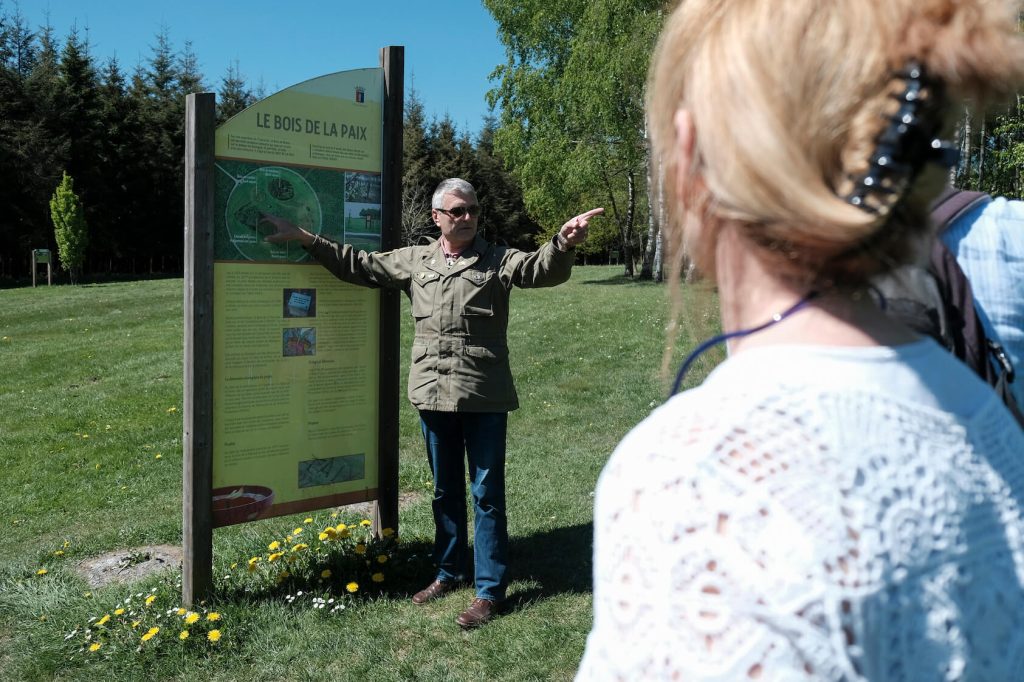 The Bois de la Paix also bears witness to closer dramas. In 2002, two new "sentinels of peace" were erected in homage to East and West Jerusalem. More recently, 26 oak trees were planted in 2012 for the children who were victims of the tragedy at the little school in Sandy Hook.
We cannot remain insensitive when faced with the powerful emotions evoked at this moving memorial.