In Memory of the 14 Young Men of the Lancaster Bombers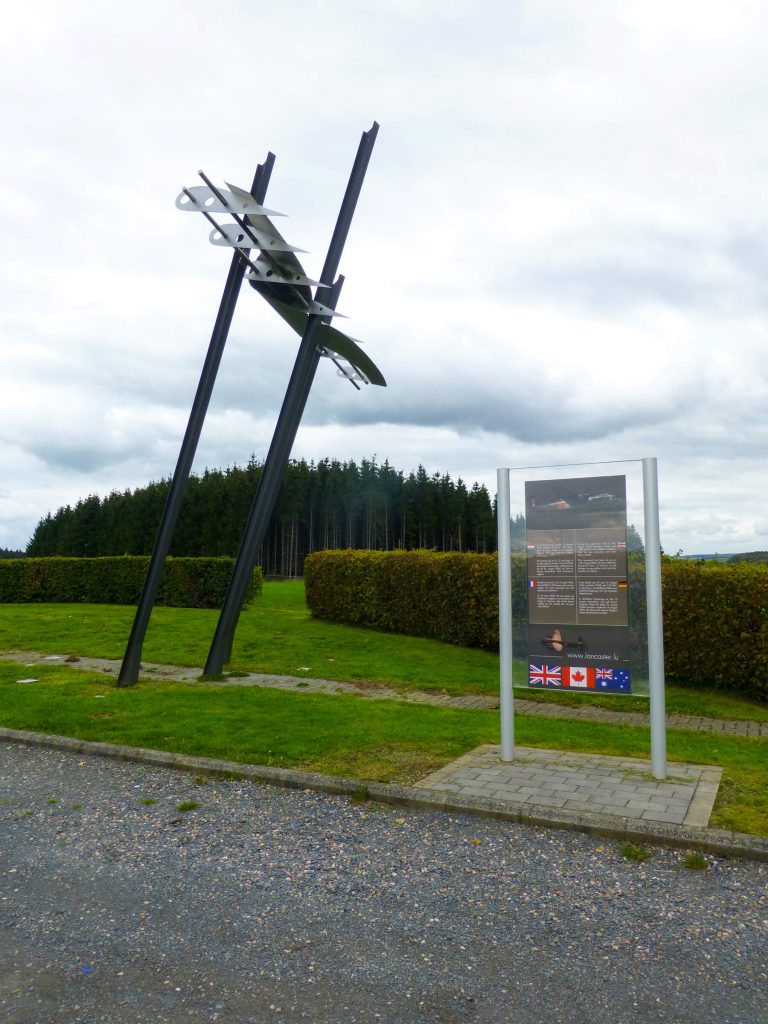 The memorial was built by a committee of former service members, formed under the leadership of Dr. Delvaux, a former World War II resistance fighter. Their children and the new generations of Weiswampach joined the movement. Together, they built the Lancaster Memorial to preserve the memory of young soldiers who died in various battles.
In the development of this project, we find a memory of one of the most frightening nights ever known in the country and which affects the entire committee. "That night, all the inhabitants stood in front of their houses. They could only anticipate with fear and tears what would happen. In the sky above their heads, horrific scenes of lightning and thunder testified to these aerial battles," says Dr. Delvaux.
The stories of the soldiers' memories strike younger generations. Younger generations, having not known the war, have joined forces to carry out this project. Visiting this memorial, one can imagine the pain of the families, the anguish of death and destruction. We feel sympathy for those mothers and wives, waiting for news of the young soldiers.
Thus, one can meditate for a moment near the chapel of this memorial. We feel deep gratitude towards these heroes in a place where the memory of those painful moments of history lives on.